Disney Parks launched Galaxy's Edge in the summer of 2019 to much fanfare. According to all reports, Bob "Iceheart" Iger pushed for it to be tied as closely as possible to the sequel trilogy as a way to capitalize on what was assumed would be the enduring success of the movies about Rey Palpatine Skywalker. Batuu would permanently be stuck between films so that First Order stormtroopers and Resistancebellion characters could mingle with the crowd at this Galactic Switzerland. If you're lucky, Chewbacca will walk by you, too!
I've had the extreme privilege of having gone more than once to this little slice of Star Wars. The theming is magnificent and the food is quite delicious. The bar is a hoot.
But the sequel trilogy theming already feels out of date.
I know that there are many people who loved the sequel trilogy. The films pulled in literal billions of dollars in ticket sales. There was even a lot of collectible merchandise for two of them. Some people even claimed that the only reason anyone complained about them was because…I don't know. Pick one or all: gatekeeping, politics, fanboyishness, unfavorable "isms" that paint people as evil.
But let's be honest. Despite having been released less than a year ago as of this writing, not many people are discussing the The Rise of Skywalker or the trilogy it completed.
They're talking about The Mandalorian.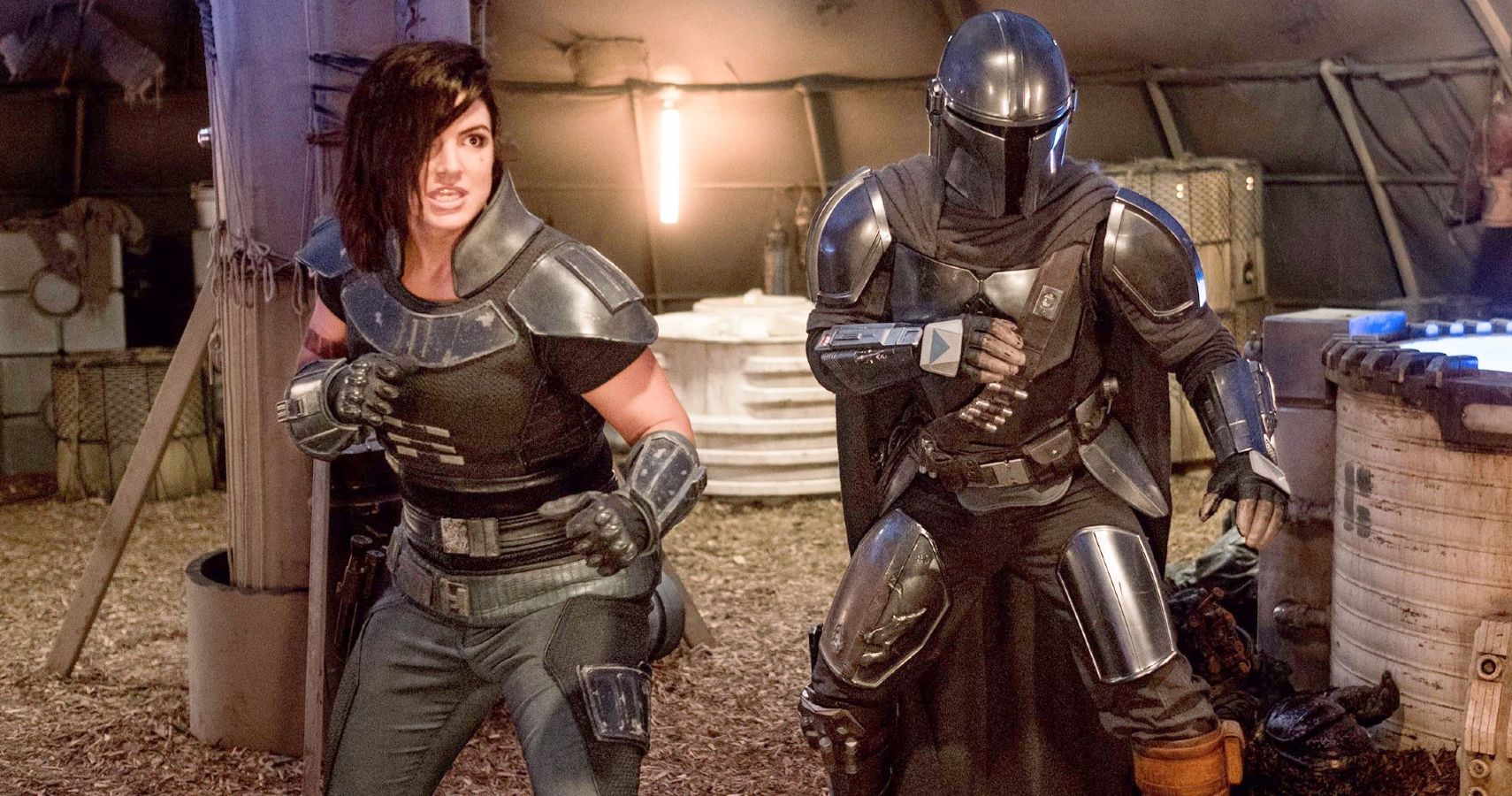 This is the way.
And that brings me to my bit of advice for Disney about Galaxy's Edge. I know you've spent a lot of time and money building this land and re-theming it cannot possibly be on the roadmap already. The current global panic about a respiratory virus has also hammered your business into a scary place.
But right now, while you're either suppressing crowds at the parks that are open or are forced to turn people away for the places that aren't, is the time for you to embrace The Mandalorian's success and move Batuu to a place and time that plays into it.
You can leave the Millenium Falcon in place – that's pretty easy to work into any story since we know that the Falcon changed hands many times during the underdeveloped time period between saga movies. You can even leave references to The Resistatncebellion and First Order, too, as those things undoubtedly developed during that era (as I'm sure we'll get some detail about in coming seasons and other shows).
You can have scores of bounty hunters – which make much more sense in Batuu as you've constructed its mythos – a Mando himself (or just Mandalorians in general!), a Cara Dune…you name it. Imagine a Razor Crest perched where that shuttle is right now. It would be sweeeeet.
So let's strike while the iron is hot and get to work! Don't let Galaxy's Edge fade into a place that only a super-die-hard fan will enjoy for longer than it takes to wait for Smuggler's Run.
Let's remake it to focus on The Mandalorian, and let's do it now.
Pay me in free admission for this wonderful idea. Thanks.