I've written before about the idea of going "beyond the algorithm" and committing ratings sabotage to get that same algorithm to deliver recommendations it usually wouldn't. This has all been in the vain attempt I can reach just one person out there to join me, in rediscovering the joys of an accidental find.
So I'll make it even a little more relatable with something I picked up on a trip to the local used record shop.
"Happiness is a Polka"
In one of the grab-bags I purchased, wherein you get 10 vinyl LPs for $10, I got a gem of an album I'd never have purchased on its own. It's called "Happiness is a Polka," and it features "Wally and His Polka Chips."
For some younger kids, and even for some of the ones my age, "polka" is a weird relic from a lost time. For some alive today, it's still a vibrant cultural music form that they enjoy. There's no denying, however, that it's not going to dominate the record sales or streaming charts anytime soon.
"Weird Al" Yankovic made great use of polka as a silly way to spoof songs as well. There's nothing quite like hearing Metallica as polka music, and there's nothing quite as strange as realizing it works all right in that format.
While I might never have purchased "Happiness is a Polka," I did end up owning it. I also ended up listening to it, and keeping it in my regular rotation.
I'm pretty sure I was hard-wired to like polka music thanks to my dad. He was a fun-loving man, and if there was anything he loved, it was an excuse to get silly.
Polka music gave him that opportunity, because the music is so vibrant. It's not designed for deep thought like Homer Simpson uses jug music.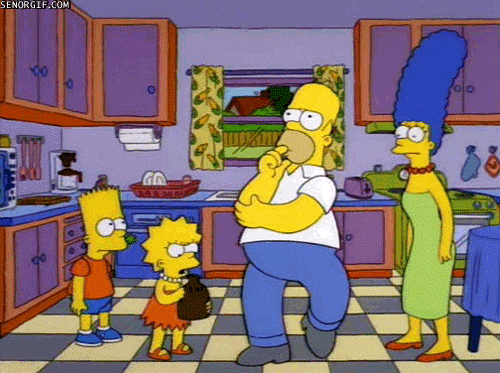 Like Father, Like Son
So that little vestige of my dad lives on in me, who wound up embracing the chance to listen to polka again. Like his penchant for listening to John Philip Souza marches on long car trips, his appreciation for polka shaped my tastes in such a way that, despite being a life-long fan of The Doors, I have a weakness for it.
Is it shaped by nostalgia and a longing for a father long gone? I'm sure you could make the argument.
But the truth is, I do enjoy it. (Qualifier: I enjoy music from almost every genre I've encountered.) And if it is just some echo of my dad that was imprinted on me in formative times I can't undo, then I'm fine with that, too.
He was a loving and devoted father, and a good man. While I rebelled against my parents like anyone else, I never doubted their love for me and I never stopped loving them.
If my brain is able to latch on to some of part of my dad through polka music, then God bless the $10 grab bag that made sure it got back into my life. The algorithm was never going to surprise me with it.