Recently I was discussing the march of technology with someone, who is apparently starting to come to terms with the fact that he's getting older. This unavoidably expresses itself in people with the rant that people "just don't understand" something and/or bemoaning that "people" don't know how to do a thing that you know how to do.
It also expresses itself in judgments about technological advancement. This is what leads to waves of nostalgia for everything from vinyl albums (though I, too, have rediscovered a love for high-quality LPs in recent years) to old video systems to Blockbuster Video and Tower Records.
In this instance, he was bemoaning that someone didn't understand some of the technical intricacies of computer technology. It was regrettable, from his perspective, that "people" would forego the ability to build their own computer from scratch. "People," you see, have just become addicted to turning on the machine and using it without knowing how its innards work.
To me, of course, this is a silly argument. For one, I've always preferred tech where you can turn it on and start using it. My lifespan is limited, I prefer the easiest solutions to save me time.
As new tech becomes commonplace, and cheaper, few remember how to fix it or operate the old versions. For computers this is especially true. I also don't know how to fix a watch. As things become cheaper, the need to maintain those things becomes less essential.
Not many people darn their socks, either.
Then He Mentioned Manual Transmissions
As I offered that as a counterpoint, he mentioned that he knows how to drive a stick shift, even though "eventually that will be just for race cars." It was with a tone of remorse that he offered that observation.
That's what blew my mind. I've never heard anyone miss manual transmissions. Automatic used to be an upgrade feature, but now it's just a given. There's a reason for that.
Manual transmissions suck. You might be able to save a few bucks getting one now, and that's fine, but I've never heard of anyone wistfully wishing they had a stick shift. I'm sure they're out there, and I've just jinxed us all into a wave of nostalgia like what brought back the cassette tapes Taylor Swift wants to send out through the US Postal Service.
I never learned how to drive a manual transmission car. I attempted once, got bored/frustrated after 20 minutes and never tried again. My own father ditched manual transmission when I was a kid and never looked back, and was happier for it.
Let's all just accept that technology moves on, and as a part of that our ability to maintain and repair it will fade. This will lead either to an apocalyptic wasteland like The Road Warrior, or an awesome human/robot war like the Butlerian Jihad.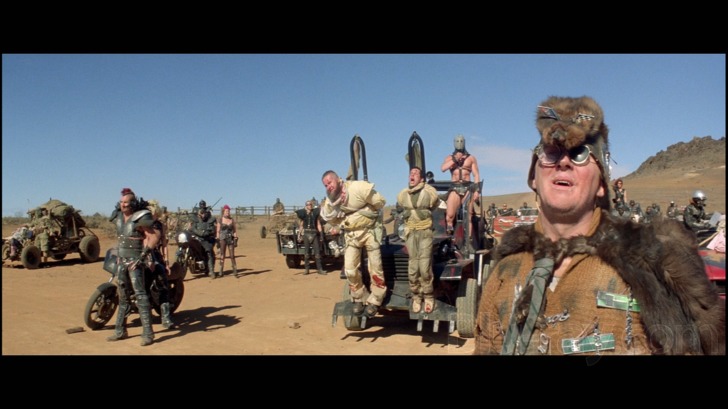 Of the two choices, my money is on this future happening.