Maybe this gets me out of the controversial arena of Batman suits and Star Wars ship rankings, since no one seems to care as much about stormtrooper armor as much as I do.
The Challenge
A particularly difficult part of this task is how broadly to define the term "Stormtrooper," as it's used by casual and dedicated fans alike to refer to any trooper at any period of time in the storytelling arc of the Star Wars universe.
I draw a distinction between the prequel trilogy and the other eras, specifically because of the rebranding of the troopers over time from clone troopers to stormtroopers. It's further muddied by the fact that both Rogue One: A Star Wars Story and Solo: A Star Wars Story are both prequels, hence why I used the specific term "prequel trilogy" beforehand.
However, the rebranding is just that – a rebranding. So I'm going to leave the category more broad and lump in the prequel trilogy and even extend consideration to the armor stylings of "The Final Order" because that's just a rebranding, too.
Republic is rebranded to Empire. Empire is rebranded to First Order. First Order takes over the galaxy and one year later is rebranded to Final Order.
Which spurs a thought that maybe Palpatine would have been less evil if he'd just gone into marketing since what he seems to love most is to rebrand things. Well, maybe he just would have been a different type of evil, not less evil.
(Of course, the Rebellion rebranded to the Resistance just to rebrand to Rebellion in Star Wars: [Don't Say Episode VIII:] The Last Jedi, and then rebrand back to the Resistance a year later. Make up your damn minds!)
The Winners
I know that "My Favorite Stormtrooper Armor" may imply a singular choice, but in this case it does not! However, unlike my post about onscreen Batman suits, I'm not going to go through a lengthy history of things. I'm just going to present my Top Five in no particular order.
Why five? Because I'll go nuts if I try to pare it down further than that, and and I've already been writing longer than I intended.
Death Trooper
I just think they look lethal. If I saw this armor walking toward me I'd be a little worried. The sheen on the armor also makes them less boring. It's actually disorienting to focus on them.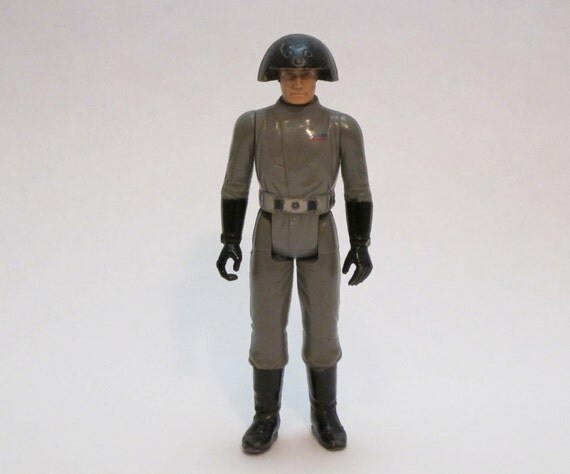 Of course, try not to confuse it with the 1977 action figure known as "Death Star Trooper," which is significantly less scary.
Sith Trooper
The Sith Trooper from Star Wars: [Don't Say Episode IX] The Rise of Skywalker is a beautiful set of armor. It looks elite, has interesting texture and details, and harkens back to my beloved prequel era with the faceplate. It introduces an angularity to the "marshmallow trooper" of the sequel era. This armor looks like the person wearing it is ready to punch through a steel wall to gut you.
It's also maddening, because this should have been what the First Order stormtroopers looked like in Star Wars: [Don't Say Episode VII] The Force Awakens. That sort of ferocious zeal is supposed to be what the First Order is all about. This would have made me sit up and take notice of the design choices in the sequels.
Too perfect, too late.
Shock Trooper
I love all the Clone Trooper armor. The prequel era was heaven for an armor obsessive like me. In my collecting days, I made a point to get every a figure for every variant. I loved where they went with the armor for Star Wars: Episode III: Revenge of the Sith and considered it the most perfect iteration I'd seen to that point.
But I still remember seeing the Shock Troopers for the first time in Star Wars: Episode III: Revenge of the Sith and being struck by how much I loved the way the color was applied. Just terrific.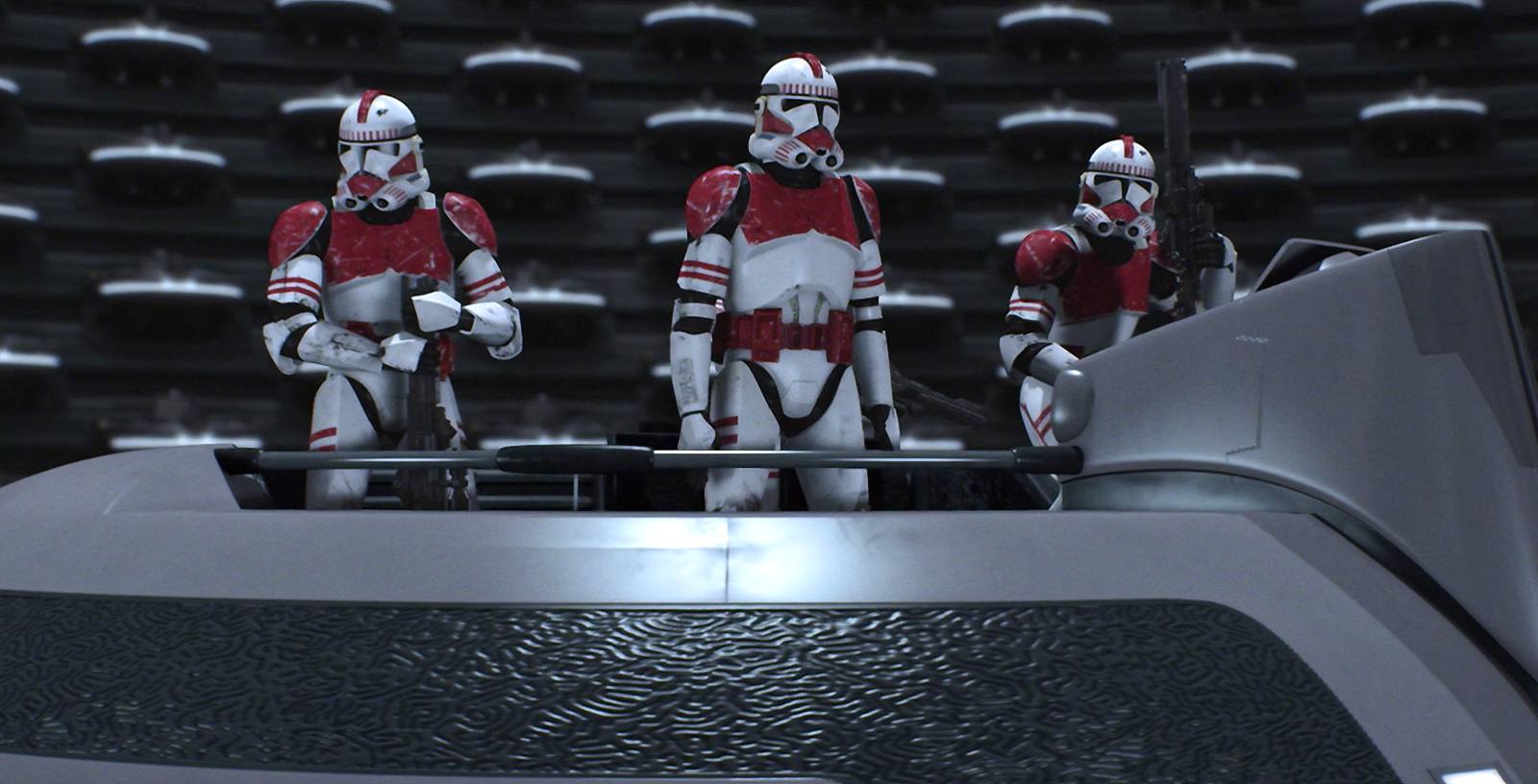 Range Trooper
Seen briefly in the massively-underrated Solo: A Star Wars Story, Range Troopers just look cool. Awesome faceplate, dense armor, fur collars, heavy weapons and, in this iteration, magnetic boots. What's not to love?
Biker Scout/Scout Trooper
I went nuts for this armor as a kid. While I loved the Snowtrooper variation in Star Wars: Episode V: The Empire Strikes Back, the Biker Scout in Star Wars: Episode VI: Return of the Jedi lit up my imagination like never before.
I still think it's just one of the neatest armor suits I've ever seen.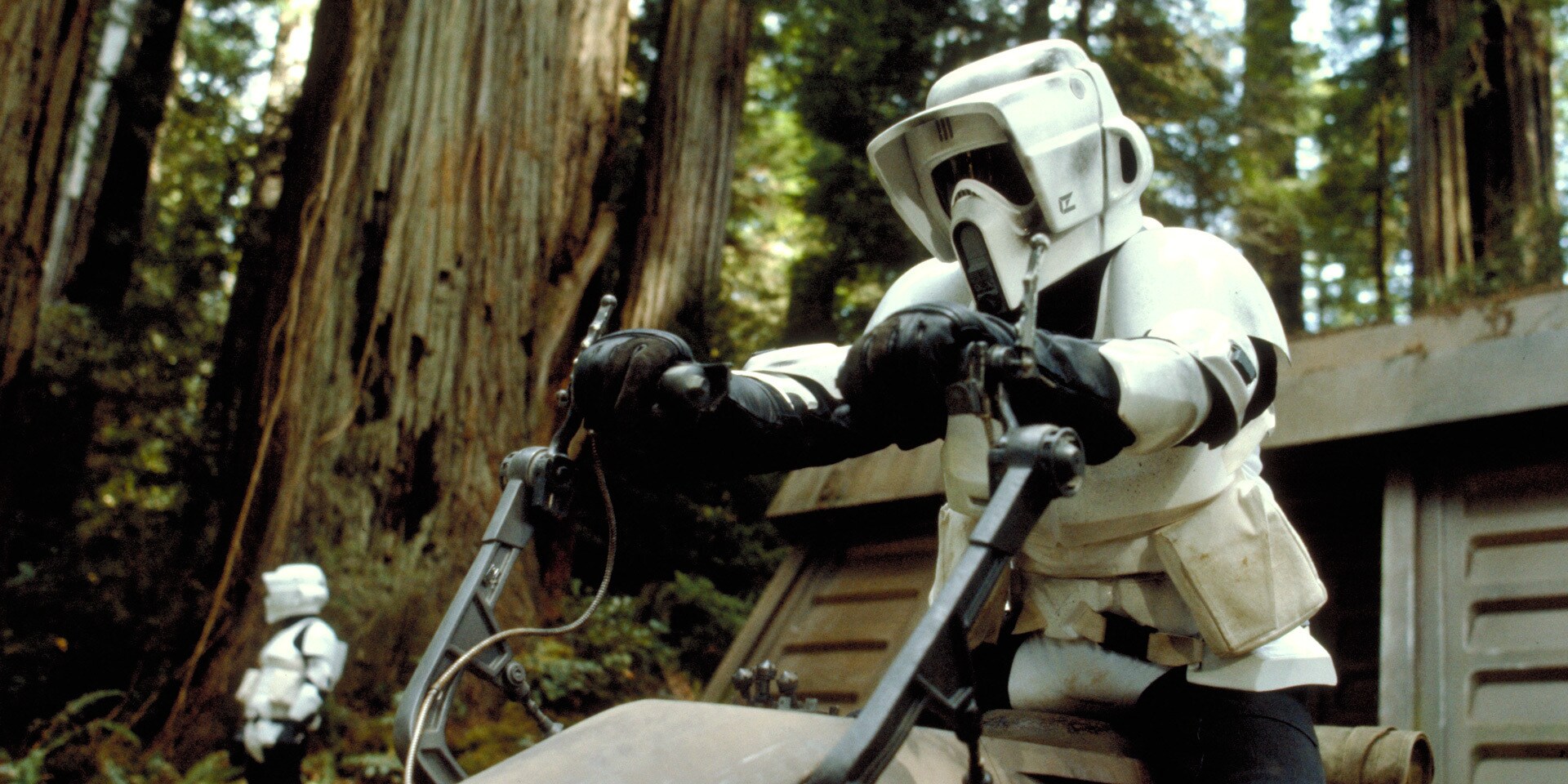 In Closing
Unlike ship designs, at least a suit of armor from the sequels makes it here. Had I expanded this to include other armor variations like the Imperial Guards, Republic Guards, or Praetorian Guards, I'd likely have had to rethink some things.
But I didn't, so I won't.