This post is inspired by a conversation with none other than @TheInsaneRobin. He insisted that my recent post about Sybok from Star Trek preventing Thanos' mass murdering impulses in Avengers: Infinity War was the nerdiest I've ever written, so I want to try to pick up that vibe again.
I mean, I'd offer that my analysis of how Darth Vader's murder of Admiral Ozzel lost the entire war for the Galactic Empire in the Star Wars saga ranks highly up there, too. You could also probably pick almost anything at random that I've ever written about Star Wars, if you wanted to try to construct a psychological profile of what it's like to live inside my head.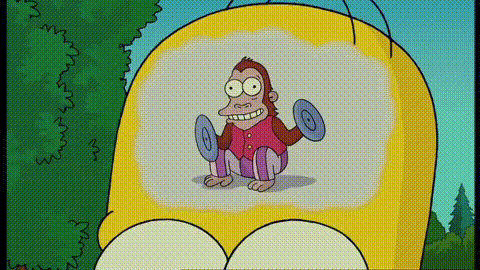 We were discussing the different physical effects of Batman's suit on him as he wore it.
It's a richer topic than you'd think, due to all the variations on the suite we've gotten onscreen over time. Technically we should even consider the one that appeared in the 1940s Columbia Batman serials even though, as much as I might respect that Johnny Duncan was technically the first on-screen Batman, no one really cares about that era.
I'm not going to turn this into one of my lengthy series, though. This will be one post because I think that there are some baseline "physiological costs" that apply across all the costumes. It's really the level of the effects that are influenced by the materials used in its construction.
Overheating and Hydration
Overheating and hydration are likely the primary concerns with any iteration of Batman. Since they're tied very closely together, I'm addressing them at the same time. They still have their own headers, though, to try to delineate where specifically they concern the health and well-being of the Dark Knight Detective.
Overheating
Even appropriately-breathable materials trap heat. It's an inescapable concern for Batman especially, as physical exertion increases body heat. If that heat can't escape, your heat basically gets trapped.
It's a vicious cycle; even high humidity prevents adequate sweat evaporation and can lead to overheating. Imagine the issues if you've got a layer of material on top of your skin, and the only way for the heat to escape is through your eyes and the bottom half of your face.
This ties into hydration because sweating is how we cool off, but as we expend that water…we need more of it.
Hydration
Hydration is an issue regardless of the era we're examining. Every suit we've seen Batman wear would trap body heat. That's not a terribly difficult hurdle for the moments we see him idling, as he can just bring a big water bottle, presumably attached to his utility belt. Given the bursts of activity he endures, though, it becomes an exponentially increasing concern as it's paired with the concern for overheating.
Batman would have to be constantly mindful about salt imbalances, and the deleterious effects of fluid loss. Batman would therefore need to carry a lot of water with him, or have water stations hidden all around Gotham so that he could grab a quick drink when he was feeling worn down by fluid loss.
You could argue that he could carry this in the Batmobile, but then we have to parse out which Batmobile we're discussing.
For this reason, the economy-of-motion Batman we saw in Tim Burton's 1989 masterpiece seems a much better approach for the caped crusader than the higher-energy versions we encounter in other iterations.
Chafing and Other Skin Issues
Chafing and skin issues are unquestionably more serious issue for the "rubber-suit variants" to which we've grown accustomed in the modern age. The aforementioned trapped sweat – a part of our overheating concerns – could easily combine with the rubbing of the material on the skin, and cause abrasions, cuts, or even infections.
Chafing
You could ostensibly avoid these sorts of things with baby powder, but we're talking a fair amount of it. There would have to be enough that it would slow down Batman on the way out, and in cases where he was unable to slather himself in baby powder, even putting the suit on becomes a difficult task.
(I have a personal grudge about baby powder, but I promise I'm not taking that into my reasoning. It's a weirdly personal thing, too, and I'd appreciate it if I stopped talking about it. It's none of your business.)
You could reason that he has a suit that functions like a diving suit, but that would arguably multiply the concerns of overheating and even fluid loss/imbalance.
Other Skin Issues
When I mentioned "abrasions, cuts, or even infections," I should also have mentioned "rashes." Ingrown hairs would also be a potential side effect, as would boils. Basically, Bruce Wayne would be able to be a recluse because his body odor and apparent lack of hygiene would drive people away from Wayne Manor.
Conclusion
At the end of the day, it's pretty much just fall and spring where Batman would be the most effective "on the ground" crime fighter. Those seasons alleviate some of the suit concerns by virtue of lower humidity and more moderate temperatures.
They don't remove them completely, though. For this reason, it would follow more that Batman would be active only for short bursts every few days. Christopher Nolan seems to address that idea with an exchange in The Dark Knight that Batman doesn't always show up for the Bat Signal, and by implication isn't out on the streets every night.
The whole reason I write these sorts of things, honestly, is to remind myself of how absurd it is that we look for "realistic" explanations to fantastical things. He's Batman, he's a vigilante, and we don't need to care about anything else. Otherwise we run the risk of becoming insufferable bores like "real life scientists" on a Twitter rant about the scientific accuracy of Star Trek.
Help us all if that's the road we go down.